Web Resources for an Online Business
WebLegal.ca as a whole is a resource for entrepreneurs and freelancers who want to do / start a business online, or use web tools available on the internet. That said, we thought it would be useful to group a number of resources on one web page.
Notice: Please note that some of the links on this page are affiliate partners – that is to say WebLegal.ca receives a commission if you buy a service or product after following some of these links. That said, on this page, we recommend only websites, services or products that we currently use on this website or on other websites belonging to us, or that we have personally tested. In addition, we also tried to list several free services – before you spend money on any product or service, make sure you really need the service / product in question to achieve your goals.
Online Incorporation and Corporate Accessories


Ownr.co: If you do not have the time or knowledge to incorporate your business yourself, you can turn to an incorporation online service like Ownr. They provide user-friendly online order forms, that you complete by providing information for your new entity, and Ownr's service then takes care of establishing and / or registering your new business for you. Before you start, make sure to read our articles and guides on incorporation to learn about the incorporation of a company.

Corporations Canada: In addition to offering various guides and information on the creation of a Federal Business Corporation, a Not-for-profit Corporation and a Cooperative, you can also get a Nuans report and incorporate a Federal Corporation using their online filing centre service. This site will be useful if you want to fill the federal government forms that concerned the various corporate requirements of your business yourself.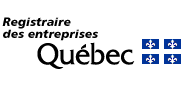 Enterprise Register of Québec: The Quebec version of Corporations Canada, the enterprise registrar's website allows you to incorporate or register a business online among other things. Whether a it's for a Non-Profit Legal Person or a Québec Business Corporation (formerly a company), you will be able to find guides and resources to guide the incorporation or provincial registration of your business.
Web Hosting and Domain Name Registration

Web Hosting Canada: A reputed Web hosting company, who offers shared web hosting services and dedicated servers. Web Hosting Canada is the choice to make to host your websites in Canada. This is an excellent web host because of its reliability and technical support of all its staff.

GoDaddy: It is one of the largest, if not the largest, registrar of domain names in the world. We use GoDaddy to register all our domain names, regardless of the domain extension. The fact that it so big allows it to offer promotions throughout the year and cheap domain names. GoDaddy also sends a lot of e-mail reminders when the time comes to renew the registration of a domain – it gets annoying sometimes, but it avoids unpleasant surprises (like forgetting to renew your domain!).
Starting a Blog or Creating a Website

WordPress: The most popular blog platform in the world. It's easy to use and intuitive, and it not only lets you create blogs, but also websites using it as a CMS (Content Management System or CMS). And, guess what? It's completely free! We've created a guide to create a WordPress site that you can use.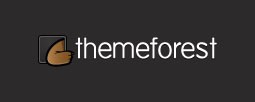 ThemeForest: WordPress comes with a basic theme (design) you can edit yourself or change for another theme. Although there are many free themes, they are seldom beautiful (and will most likely include links to third party sites in general as advertisements). ThemeForest is an online marketplace where you can buy a license to use a theme designed by a professional web designer. This is much cheaper than making one at your own costs, and there are many choices.

Bavotasan: Bavotasan is a Montreal web designer who offers professional themes for WordPress. We used to use his Arturo theme on several of our sites because it acts as a flexible CMS that lets you create blogs, but large content websites also.


Gravity Forms: An online tool that lets you create contact forms for your sites easily. Visit our Contact Us page to see it in action. Gravity Forms lets you customize your order forms, contact forms, and any other type of forms you wish to create. Gravity Forms is very easy to use, and you can start by trying it out for free by creating forms right now.


Unsplash: Do not steal images from other websites – taking images on the web without the author's permission is generally not legal. Unsplash allows you to purchase licenses of photos and images that you can use on your website, most of them for free.
Online Financial and Accounting Services

Paypal: One of the most popular payment service that allows you to easily pay for products and services online. If you do business online, PayPal allows you to receive payments and integrate a payment processing service on your website. You can therefore accept payments, including credit cards, via your own website.

Tangerine: The online bank offers chequing and savings account. It's user-friendly, and like any other banks, you will have a debit card that allows you to perform all your usual transactions. Unlike other banks, Tangerine practically charges no fees! Use the Orange Code 39036972S1 if you plan to open a checking account, and you will receive $25 as a welcome.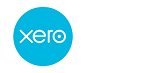 Xero: An accounting system online. We used QuickBooks and Simply Accounting, and we then tried various online sites (Wave Accounting, Kashoo) but, ultimately, Xero was the best. It is easy to learn, and one of its features is the ability to automatically import bank transactions. Xero facilitates accounting and financial reporting, and since it is online, it is accessible from everywhere.
Email Marketing

Aweber: Aweber allows you to create forms that capture the emails of your visitors to subscribe to your newsletter (or email lists) or for any other legitimate purpose of marketing. You can manage your emails and your lists from their web interface. For example, the forms on this site, which allow you to subscribe to our email list, are managed with Aweber.
Google Apps Tools – Ads and Analytics

Google Adsense:
To earn money. Google Adsense allows you to place text or banner advertising on your site. You are basically paid every time someone clicks on an ad that appears on your site.

Google Adwords: To attract visitors. Google Adwords is the opposite of Adsense. With Adwords, it's you who place text or banner advertisements for your site on Google.com's search results pages or Google.ca's or etc. or through text or banner advertising on other websites (those using Google Adsense). You pay for each visitor that comes to your site via one of these ads.

Google Analytics: For statistics. Google Analytics is a free tool which allows you to keep track of the number of visitors, where they come from, means used to arrive at your site, the most visited pages on your site, the amount of time that visitors stay on your site … and much more. It is an indispensable tool.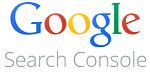 Google Search Console (Webmaster Tools): To ensure that your site works well. Google Search Console is also free, and provides an overview of how Google sees your site. It tells you, for example, if there are broken links on your site, what sites have links to your site, where you rank for certain keywords on Google, and more.
Freelancers – Contractors

UpWork: A marketplace where you can request or offer quotes for freelancing services for example, to create articles, to translate the content, to program a website, to design a logo and other Web-related tasks.
VPN – Virtual Private Network


Surfshark: Surfshark is a virtual private network (VPN) that provides secure and private access to the Internet. It is an easy to use VPN program that ensure online privacy when you're browsing the Web, whether it be with your smartphone, tablet, laptop or desktop computer, Mac or PC.
We will update this page when we find web services or tools that we believe useful for Web entrepreneurs.