The security-conscious user may have heard the term "VPN" being thrown around on the web, but what exactly is a VPN, what can it do for you, and who is it for? This complete guide will answer all of your questions on this technology, offer a recommendation and even a Surfshark coupon to get started for free.
What is a VPN?
VPN stands for "Virtual Private Network". To understand what a VPN is, a cursory overview of network topology is necessary. A LAN is a Local Area Network and a WAN is a Wide Area Network. Some may remember LAN parties or events where users connect their devices in the same geographic location and share a common resource, typically games. The most common example of a WAN is the internet itself. A VPN creates the ability to set up a LAN-like environment over public infrastructure, without the need to be in the same geographic area. It is a private network between you and whatever hosts or servers are on your VPN created by various security and tunneling protocols.
What does a VPN do?
A VPN service takes whatever packets you are attempting to send or receive and encapsulates them in a different protocol than your standard HTTP. The most popular protocols used in VPN services are IPSec, Layer 2 tunneling protocol, point to point tunneling protocol, secure sockets layer/transport layer security, and secure shell. These protocols wrap the packet in different header information and encrypt the content of the packet so that it cannot be seen by any other users on the WAN or public infrastructure this packet is travelling through.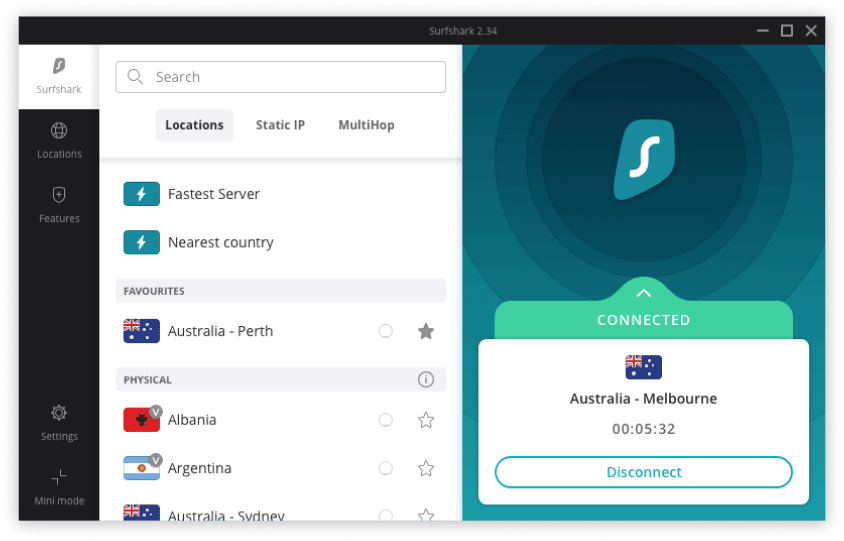 How does a VPN work?
A VPN functions by having a server and a host with the same software installed on both to establish a secure connection. A VPN software suite dictates which protocols to use and how to route and transport your data once it leaves your host or the server it is connected to. This agreement allows for secure and reliable communication that cannot be seen or manipulated by other users on the WAN. The ability to intercept the traffic generated by your VPN still exists, but any data is useless due to the encryption your packet underwent before leaving your host.
Who should use a VPN?
There are various use cases for a VPN, and anyone who has a connected device can find a reason to use one. The original problem VPNs were created to solve were to allow workers at a company to have access to the resources on the company's private network from a remote location. This advanced the trend of teleworking or working from home. Typically, these solutions are a bit more complex due to the privileged information the remote worker is asking and may include key fobs that generate random numbers at specific times to further authenticate and verity that the user is an authorized user attempting to access company resources.
Another, less-ethical reason for using VPNs is to circumvent any firewall rules or polices that may block a user from performing the actions he or she wants to perform on a restricted network. For example, accessing  media, like tv shows or movies, that are restricted to certain specific countries can be bypassed when a VPN is used. Also, the encrypted packets are unable to be blocked by a firewall as the device or software does not know its contents.
Finally, one of the most common reasons to use a VPN is to protect yourself on a network you may not trust. Any number of various coffee shops or public businesses offer free wifi at their establishments. This means that the wifi is not protected and that any user connected to the same network has the ability to sniff your packets and read data that may compromise your privacy or resources. Using a VPN on a public network will allow you to do things that may be risky on a public network, such as viewing banking information. The encryption a VPN provides will make any intercepted traffic worthless to nefarious users.
How do I get a VPN?


There are many VPN services on the market today. One thing to constantly keep in mind is if a service is making money (i.e. able to run their servers), but doesn't charge you, you are their product. Free VPN providers have been shown time and again to be selling your data to the highest bidder for profit and should be avoided at all costs, as their business practices defeat the entire purpose of your use of the VPN.
Most paid-for VPNs offer low rates for their services. Getting a VPN may be a simple as paying the provider a fee (in various forms to protect your privacy, some even accept gift cards!) and installing the software on your client. One that is currently popular is Surfshark. The program will load and connect to any one of the servers that they own and all of your traffic will appear to exit from that server, not your originating ISP.
Surfshark Coupon
If you want to get started our Surfshark coupon allows to get started with a discount on the price. We will keep looking for other promo codes from Surfshark, but at the moment it's the only Surfshark coupon we know.
For those who are more tech-savvy, you may chose to make your own computing resources a VPN, typically by installing OpenVPN and going through the rather lengthy process of establishing a secure connection between your client and the server you own.
In a world where data breaches are a weekly occurrence, VPNs can offer you the confidentiality and integrity of the data you've been craving. Even casual users would do well to use a VPN while on unprotected networks. It's never too late to pay for a VPN service and start using it today!