VPS Website Hosting Explained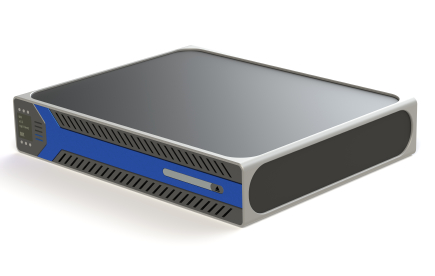 As a business owner, perhaps you've considered the idea of utilizing a VPS (virtual private server) for your web hosting needs. If so, the concept is pretty straightforward and easy to understand if you can think in terms of virtual computers. In the next few paragraphs we will discuss the concept of virtual computing and how it applies to computer servers and the world of the VPS. We will use LiquidWeb VPS offerings as the example, since we feel it is the go-to service for virtual private servers for websites in Canada. Suffice it to say, businesses who have decided in favor of utilizing a VPS have discovered that doing so affords them many benefits.
The Foundation: Virtual Computing
The foundation of the VPS is the concept of virtual computing. Virtual computing is the idea of creating an individual software computing environment within the confines of a physical host computer. In other words, think of it in terms of creating an in-law apartment in the basement of your house. Your in-laws will talk of this apartment as their "home" even though it is not a separate building on a separate piece of property. It is a "home" existing within the confines of your physical house structure. Virtual computing works exactly the same way.
To create a virtual computing environment, you use software which isolates a portion of your hard drive to create a separate computing environment. In that isolated environment, the software creates what appears to be a completely new physical machine, so that when you load an operating system disk into that environment, the disc assumes it is dealing with a virgin physical machine to which it can be installed. Now you have an entirely new computer running inside the confines of your original physical machine.
The Next Level: Virtual Private Servers
Taking the concept of virtual computing into the world of Internet servers then creates the possibility for virtual private servers. The VPS environment, like those offered by Liquid Web, is simply a virtual computer running on the hard drive of a much larger physical system. It is private in the sense that it has its own operating system and software, and it's completely isolated from any other environments on the hard drive. This enables the owner to create a server environment without having the expense of investing in his own equipment.
The VPS can be booted or shut down independently of anything else on the hard drive. The owner can also install any software that would normally run in his operating system on a physical computer in his office. This affords VPS owners the opportunity to create a customized server environment specific to their needs, regardless of how any other VPS environments on the hard drive are set up.
The End-User: Interaction with the VPS
One of the greatest features of virtual private servers is the fact that end-users can access them without ever knowing the reality on the other side of the connection. For example, a provider like Liquid Web assigns your VPS a specific address on the host computer, so that visitors trying to access your web address are directed to your environment. This makes the VPS both efficient and secure, as your server is isolated from all others. Only those specifically accessing the contents of your server will be working within your VPS environment.
Another nice feature of the VPS is the fact that it can be set up with either a Windows or Linux operating system, regardless of what OS is used by end-users. In other words, when a user attempts to access your website his computer doesn't care what OS is running on the server, as long as his web browser can access the information it needs. The same goes for any applications the user might be accessing while connected to your server. This gives the VPS owner even more customization options. Quality providers like Liquid Web will offer both Windows and Linux options.
VPS Hosting in Canada

Here at WebLegal, we strongly recommend Liquid Web's VPS. Whether you're a tech-savvy webmaster, or a beginner who still requires a high performance web hosting solution, LiquidWeb is a perfect fit and offers performance, speed and maximum up-time that is unmatched by their competitors. LW's technical support is efficient, fast and friendly, and they provide full assistance for system updates and security patches installation.
Virtual private servers are fast becoming one of the most popular ways of setting up Web servers. They are secure, easy-to-use, and relatively inexpensive when compared to buying all your own equipment and hiring an IT staff. If you've been approached about the concept it might be time for you to look into it further.