Who among us doesn't all but live online? Most of us regularly visit dozens of websites requiring usernames and passwords. We go online to handle our banking, pay our bills, shop, and even stay in touch with family and friends. All this activity requires a virtual catalogue of security credentials.
If you find yourself overwhelmed to the extent that you are using the same username and password for every account, you are perfect candidate for 1Password.
What is 1Password? It is technically known as a password manager. However, it is so much more.
How Does Password Managers Work?
A password manager is a software solution that stores all your usernames and passwords in a secured and encrypted digital vault. You only need a single username and password to access that vault. This saves you from having to remember dozens of different logon credentials that you might otherwise forget.
1Password can be implemented as a desktop app, a browser plugin and mobile app on your smartphone. Once you have it up and running, it will seamlessly integrate with all your web browsing activities. You only need to remember a single username and password to access all your favourite sites. 1Password handles the rest.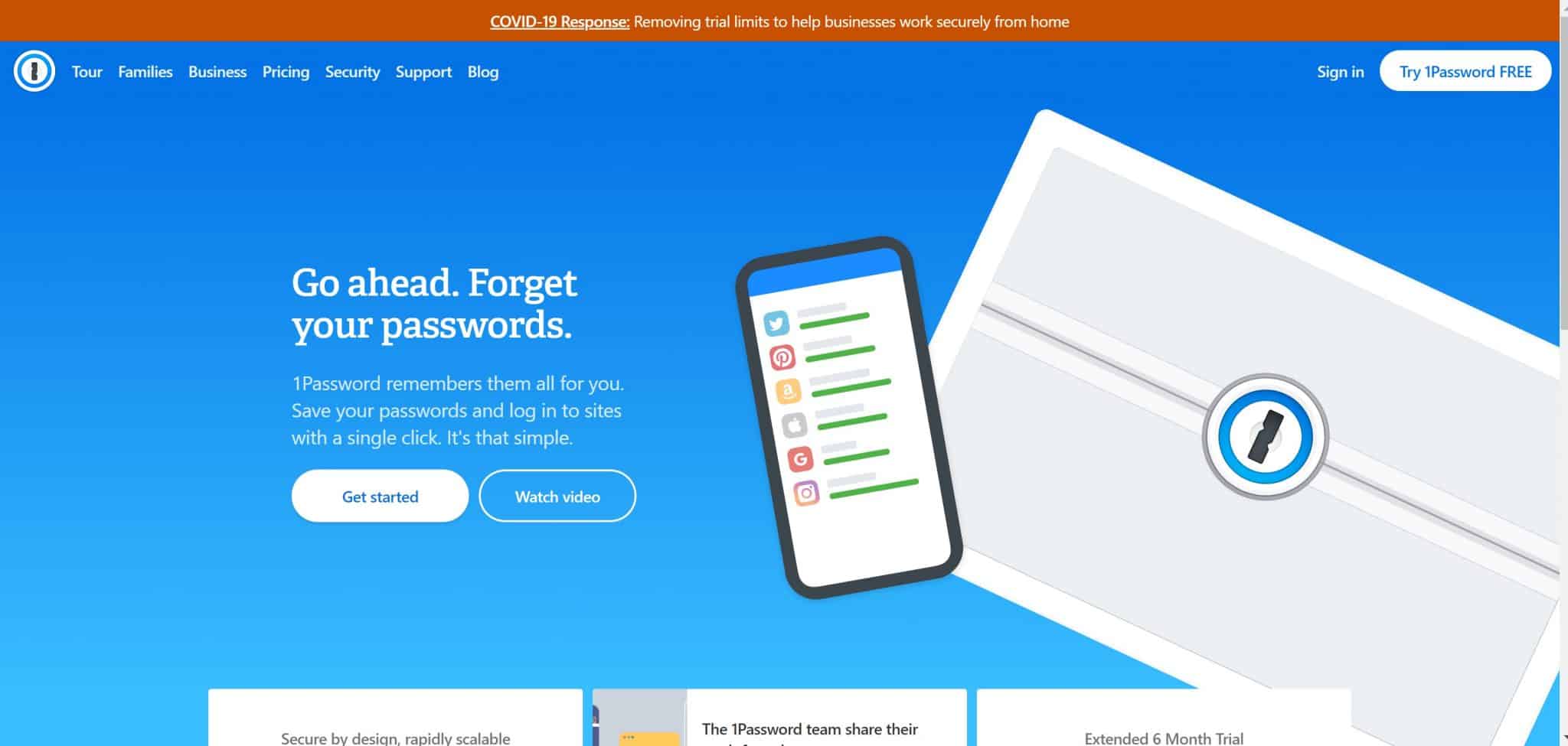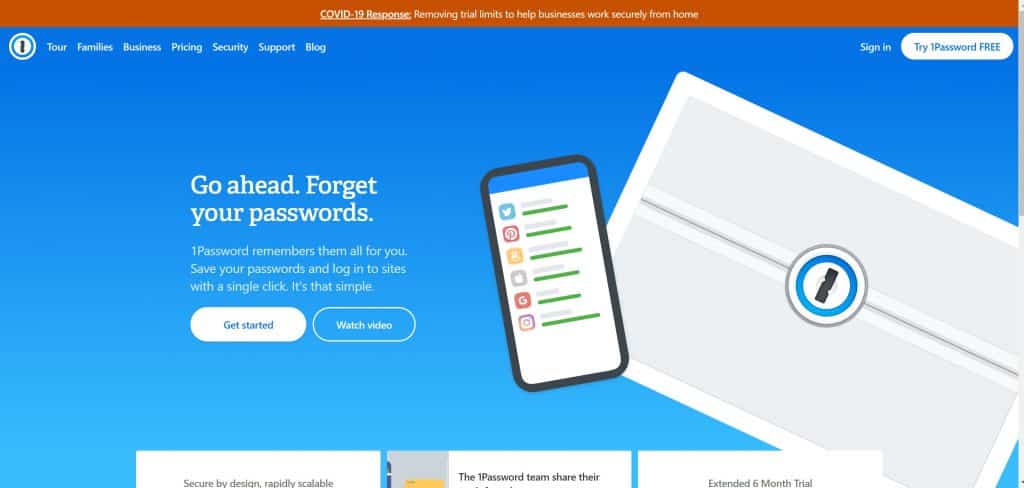 Best 1Password Features
1Password is more than just a password manager, so you are probably going to want to know some of its best features. We will start with encryption. 1Password uses industry-standard 256-bit AES encryption. This type of encryption requires a key to decrypt information on both ends.
Using this encryption allows 1Password to manage passwords without having to use multiple authentication factors. Only your device has the necessary key. Anyone who might try to intercept your data will not, so the data will be useless.
Here are some additional key features:
Multi Device Sync – This feature means you are never out of luck even if you use a variety of devices throughout the day. All your information is kept synced on all your devices.
Backup and Recovery – 1Password lets you backup and recover all your data quite easily. Just a few clicks of the mouse or taps with your finger creates a backup. Restoration is as easy as selecting the desired backup and clicking or tapping it.
Storage – Every 1Password plan comes with storage space above and beyond what's necessary to store your website credentials. It can be used to store work documents, details about rewards programs, sensitive e-mails, etc.
Credit Card Storage – In addition to storing all your website credentials, you can also store credit card information for auto filling when you're working through a shopping cart. This is great because it eliminates the need to carry credit cards with you wherever you go.
Emergency Kit – 1Password's emergency kit is essentially a document that includes all the necessary information for you to login to your 1Password account should it become necessary. You print it and store it in a safe place or keep it stored on a USB flash drive.
1Password offers a whole lot more. For complete details, feel free to visit their website and take a look. You'll see what we mean when we say it is more than just a password manager.
User Interface and 1Password Pricing
In terms of its ease-of-use, 1Password gets high marks. Its user interface will look familiar even if you have never seen it before. Navigation is easy thanks to a straightforward menu system that has you just one or two clicks away from everything you need.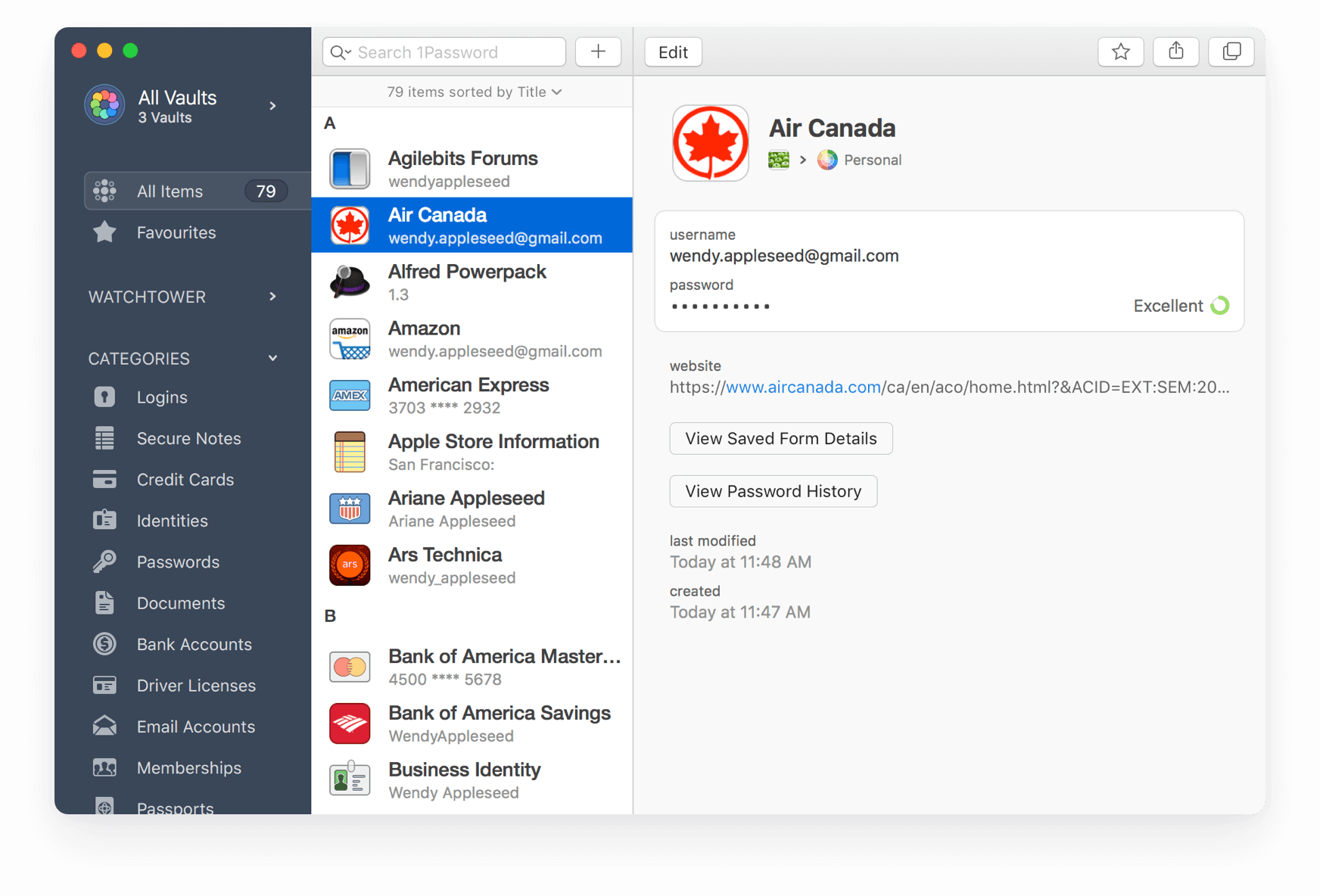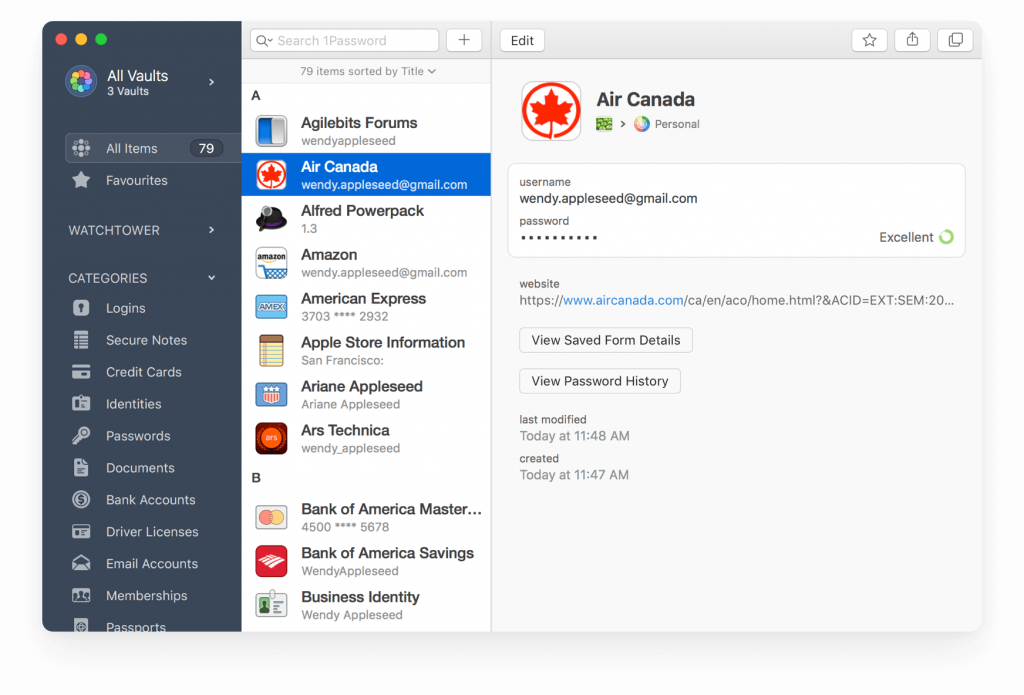 1Password offers desktop applications for the Windows and Mac. Linux users don't have access to a desktop app, but there is a command line tool. Smartphone and tablet users can get mobile apps for iOS and Android. And finally, there is a browser plugin that works in Chrome, Firefox, Opera, and Safari – just in case you don't want to use an app.
1Password offers five different pricing plans; two are family plans while the remaining three are for businesses. All the plans are quite affordable. The lowest plan charges just $2.99 per month for a single user. All the plans, with the exception of the Enterprise plan, offer a free 30-day trial.