You have probably heard about PPC and its use in Internet marketing. Like SEO, it's a way to attract traffic and build your business or brand.
PPC advertising is one of the fastest ways to draw more potential customers to your website. By using tools such as Google AdWords, Bing Ads, and Facebook Ads, business owners can display ads in search engine results pages and pay a fee each time someone clicks on the ad and gets to their site.
PPC is a great way to advertise but must be executed correctly or you face the risk of spending a lot of money without getting the number of new customers you had hoped for.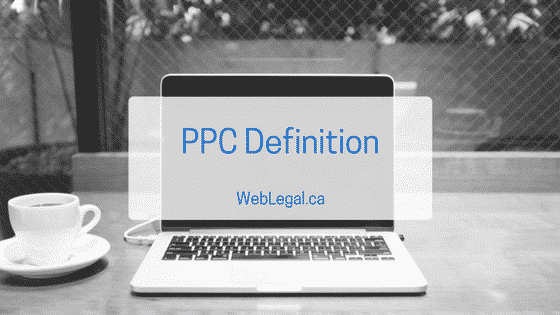 PPC Definition – How PPC Works
PPC stands for pay-per-click, which is a sponsored online advertising model in which an advertiser pays a publisher when the ad is clicked.
It is a unique way to generate clicks to a website, rather than earning the clicks organically. It is commonly associated with top search engines like Google, Yahoo, and Bing.
The method itself is quite simple: Search engines allow individuals and businesses to buy listings in their search engine results. These paid listings appear not only alongside but increasingly above the non-paid search results. Every time a user clicks on the sponsored listing, the search engine is paid.
In a way, this form of advertising works like a silent auction. Bids are placed by advertisers on the maximum amount they are willing to pay for a click on their ad. They look for keywords and phrases that they think their target audience would enter in a search field when looking for certain goods or services. Bidding the most gives an advertiser the chance to have a number 1 ranking in the sponsored results.
There's also a factor called 'quality score' that can impact someone's ranking. This score is based on an assessment of factors like the ad itself, keywords, click metrics, and more. To provide an example to illustrate the basic process, consider the following:
You have a website and have paid for a listing. Someone clicks on your sponsored listing and arrives at your website on a page you've selected. With this click you are charged an amount no more than what you bid. So let's say you set a $1.20 maximum on the keyword 'e-books,' and that's the highest bid. If 200 people click on your paid listing, then the search engine will charge you a maximum of $240.
Bing Ads Review
Bing Ads provides PPC advertising on both the Bing and Yahoo! search engines. Just like AdWords, Bing Ads uses two factors to determine how frequently an advertisement is shown: the maximum amount an advertiser is willing to pay per click on their sponsored listing and the ad's click-through rate. This setup encourages advertisers to practice good judgment and write effective ads while advertising only on relevant searches.
With Bing Ads you can target your ads by restricting them to a given set of demographics and by increasing your bid whenever the ad is seen by a user within a certain demographic.
You can also run your ads on specific days of the week or certain times of day. The Bing Network allows you to reach an audience that spends 25 percent more than the average searcher.
Google AdWords Review
Google AdWords is an online advertising service that allows you to display ads on Google and its advertising network. With AdWords you can create relevant ads using keywords that people who would do searches through Google would use.
Advertising with AdWords can be seen as a way to invest in your business. It's best to understand how AdWords works and how this investment can help with the growth of your business. You can do this all within your budget. Invest your time by regularly checking in on your AdWords account and making adjustments until you are satisfied with your ROI (return on investment).
You can tell AdWords the most you're willing to pay for a click on your ad, but you could be charged even less. You control your AdWords budget and can decide the average amount you want to spend each day.
There may be days where your ad is more popular, so for these occasions AdWords will allow up to 20% more of your average daily budget so you can still get those valuable clicks. They will lower your maximum budget on other days so that over the course of a month you will have things balance out to match the limit you've set.
Facebook Ads Review
Facebook Ads make it easy to find the right people, capture their attention, and get results. Facebook is used by more than 1.8 billion people per month, providing a wide potential audience. Facebook Ads can also fit any budget. You can choose your audience based on behaviors, contact information, or demographics.
Facebook Ads uses eye-catching ad formats that are flexible and work on every device and connection speed. Reporting tools allow you to see the results, showing you how your ads impacted your business in highly visual reports that are easy to read.
Creating an ad and showing it across Facebook is an easy way to extend your reach.
Tips for Running an Efficient PPC Campaign
It's one thing to know about PPC, but you also have to effectively implement your campaigns.
Here are some key steps to running an efficient PPC campaign:
Make sure you focus on quality score, which is a vital element to paid search success.
You can improve performance by using keywords relevant to the content of your landing page or website.
A good quality score can lower costs and improve rankings, so it's something you want to keep an eye for.
The most crucial element to an effective PPC campaign is using the right keywords. Make sure the keywords in your account are leading to conversions. Evaluate your keyword list and decide whether certain keywords should be paused off or adjusted. Keep your performance high and your budget in check.