Registering and Hosting Your Domain in Canada with GoDaddy.com

In the early days of the Internet the government restricted the business of domain name registration to a few select companies. But with the easing of those restrictions some years ago, the number of companies offering domain name registrations in Canada has skyrocketed. One of those companies you're probably familiar with is GoDaddy.com. GoDaddy.com has built a reputation for provocative television commercials primarily shown during major sporting events. But what about their actual service? Does it live up to the hype?
Price of Domain Names
GoDaddy.com provides domain name registration in Canada for just about all of the extensions on the Internet including .com, .org, .net, and .ca. Some domain extensions cost a little more than others, but for the most part, you can get a one-year registration at a price ranging from $8 to $12 among the top ten most popular extension choices. GoDaddy.com can also register your domain name with one of dozens of specific region or country extensions. As an FYI, some of these extensions can be rather expensive.
Finding Your Domain Name and Domain Extension
For any Canadian, registering a domain with GoDaddy.com begins by entering your desired name into their search tool. The search determines whether or not your domain name is currently taken, and lists for you your chosen domain along with all the extensions that are still available. If the domain and extension you desire is currently taken you are free to chose one of the other extensions, or start over. For instance, if your desired domain of JohnDoe.ca is already owned by someone else, JohnDoe.net or JohnDoe.org might still be available.
Buying and Registering Your Domain Name in Canada
Once your domain is selected, GoDaddy.com provides the annual price in Canadian dollars alongside the various options. You choose the domain and extension you prefer, click the button to continue the registration, and choose whether or not to add additional domains. The next step is to fill out the domain name registration information that will list you or your company as the owner of the domain, and your Canadian address of residence or business – you can also select the private registration service which will hide your personal information to the world and use a standard generic address of the private registration company instead, sometimes outside of Canada. With that information complete the last step is to check out and submit payment. The entire process for registering a domain name with GoDaddy.com can be completed in less than ten minutes.
GoDaddy Promo Codes Canada 2023
Here is a list of GoDaddy coupons that Canadian customers can use when they place an order: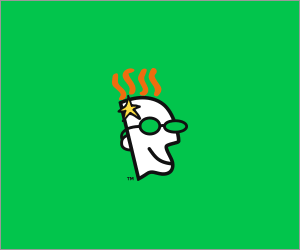 GoDaddy Canadian Hosting
If you're new to the Internet and also looking for web hosting service in Canada, GoDaddy.com provides that as well. A basic plan can be had for as little as $5.00 per month and provides 10GB of storage space, 100 mail accounts, and unlimited bandwidth. GoDaddy.com offers deluxe and ultimate plans at higher prices. You may choose from Linux or Windows operating systems for convenience and security. Finally, GoDaddy.com's web hosting provides over 50 hosting applications to help you optimize your website.

GoDaddy.com is more than just fun television commercials. They are one of the main players, if not the biggest, in the domain registration and web hosting industries in the Canadian market. With an excellent customer support, and a reputation for having some of the lowest prices in the business, GoDaddy is always a good stop when it comes to registering your Canadian domain name or hosting your website within Canada. Visit their website for complete details of all the products and services they offer.
[clear]