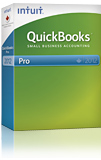 Small business owners, whether online or offline, know the frustrations of trying to do what's best for their customers while at the same time managing their finances. Accounting, bookkeeping, tracking sale taxes, income taxes… are enough to give you a headache. That's where QuickBooks Canada from Intuit comes in.
QuickBooks Pro 2021 is one of the most widely recognized names in financial management software around the world. Intuit has been producing QuickBooks Pro since introducing its first personal edition in the early 1980s. Since then, Intuit has made QuickBooks a must-have for small business owners.
Manage Cash Flow
QuickBooks Canada uses a double-entry accounting system which keeps track of accounts payables and receivables in an orderly manner. You can create and send invoices as well as professional receipts for your business, and as payments are received and entered into the system, QuickBooks keeps track of which customers still have outstanding account balances and which ones are current.

With QuickBooks 2021 you can track the products and services you offer. This is important in making sure your business remains as streamlined as possible. There's no point in continuing to pour resources into products and services whose usefulness has waned. Knowing exactly what services and products you are investing money in can help you streamline your business and improve cash flow.
Track Your Business with Reports
Crunching numbers can be a mind-numbing experience for any business owner. QuickBooks Canada offers a wide range of charts, graphs, and reports that put all those numbers in an easy-to-understand format. As any small business owner knows, accurate and understandable reports are vital in operating your business smoothly. Dealing with the Tax Agencies is just one example.
The trained software developers at Intuit know what it takes to produce the proper reports for making your tax paperwork as easy as possible. With QuickBooks reports you can rest assured that a system properly setup will yield accurate reports for tax purposes.
Stay Organized
Let's face it; the days of paper and pencil accounting are behind us. The fact of the matter is, paper and pencil record keeping leads to lost data, inaccurate records, and false assumptions. With a computerized bookkeeping system like QuickBooks 2021, all of your information is stored and organized in a fashion that makes complete sense. You will no longer have the need to keep a ton of paper lying around in storage boxes. And with the proper use of backups, you'll also never have to worry about lost records again.
Ease of Use
One of the things that frighten many a small business owner about accounting software is the learning curve required to operate it properly. With QuickBooks the learning curve is very small. The folks at Intuit have purposely built a system that is very easy to set up and maintain.
Beginning with the software's initial installation, QuickBooks Canada utilizes a painless six-step installation process. Once the software is up and running, a wizard guides the user through setting up his business accounts. If you can answer simple questions about your business and accounting practices, QuickBooks can get you up and running in no time at all. It's so simple that installation and setup can be done easily by the novice.
Payroll Services
Perhaps the strongest feature QuickBooks Canada offers is in regard to its payroll services. Small business owners know that payroll is about more than calculating paychecks and distributing them to employees. Payroll also involved taxes and other deductions.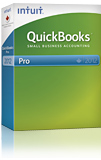 QuickBooks offers four options for payroll services which can be added to the software for an additional charge. From simply calculating reports to give to your accountant, to handling the entire payroll from start to finish, QuickBooks takes care of the tax issues so that you can rest easy.
There are many more features with QuickBooks that make it a great choice for small business accounting. If you're a small business owner who's tired of the accounting headaches, this software may be just the solution you're looking for. The price tag is higher than the $30 generic accounting package you might find at the office supply store, but it's worth it for all it provides. Give QuickBooks Pro 2021 a look – you might be pleasantly surprised.