HostGator's Web Hosting Services – Discount coupon codes below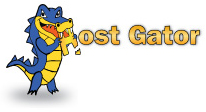 HostGator is one of the larger players in the web hosting industry with 1.3 million domain names hosted. The company is based in Houston Texas, employs more than 260, and is listed among the top ten largest web hosting companies in the world. HostGator provides shared, dedicated, VPS, and reseller hosting plans. The company prides itself in services designed for beginners and professionals alike.
Shared Web Hosting Plans
HostGator offers three levels of shared web hosting starting at $4.95 per month. All three plans include unlimited disk space, unlimited bandwidth, unlimited POP3 e-mail accounts, a 45-day money back guarantee, 99.9% uptime guarantee, 24/7 support, and more. HostGator utilizes cPanel, the world's number one control panel for web hosting services. They provide free SiteBuilder to help the novice easily create and publish a professional web site in just a few minutes.
Dedicated Web Hosting Plans
HostGator offers eight different dedicated hosting plans; four Linux systems and four Windows systems starting at $174 per month. HostGator promises your dedicated server will be secure, delivered within 24 hours of purchase, and supported 24/7/365 by telephone, online chat, and their e-mail ticket system.
Linux servers run the CentOs operating system with full root access in both 64-bit and 32-bit modes. Windows servers run the Windows Server 2008 system with both 64-bit and 32-bit compatibility. All of HostGator's dedicated server plans include a free domain name reseller account, 4,500 website templates, unlimited MySQL databases, and free web site transfers for an unlimited number of web sites.
VPS Plans
HostGator virtual private server (VPS) plans begin with the level 1 semi-managed plan at $19.95 per month, and increase to the fully-managed level 9 plan at $209.95 per month. All nine VPS hosting plans provide virtual servers in a Linux environment with full root access. HostGator VPS plans provide a dedicated server without the added cost of owning and maintaining it yourself. Their virtual servers are scalable and can be customized for individual hosting needs. HostGator uses Dell PowerEdge servers, Intel dual Nehalem processors, and DDR3 RAM for all VPS accounts.
Reseller Programs
Reseller programs are designed to enable entrepreneurs to set up their own web hosting service without the cost of purchasing their own hardware. HostGator reseller plans start at $24.95 per month and include unlimited domains and sub domains, unlimited e-mail accounts, unlimited FTP accounts, free SiteBuilder, free billing systems software, 4,500 web sites templates, and more. HostGator offers five levels of reseller service ranging from 50GB of storage and 500GB of bandwidth up to 200GB storage and 1,400GB bandwidth.
HostGator Coupon Code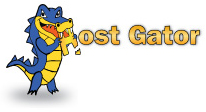 If you're thinking of hosting your website at HostGator, make sure to use one of our special WebLegal.ca coupon codes to get $9.94 off or 25% off your hosting order.
HostGator Coupon Code WEBLEGAL994 = $9.94 off your order
HostGator Coupon Code WEBLEGAL25 = 25% off your order
HostGator's full range of options and plans makes them a worthy candidate when searching for web hosting services. Big, reputed and with a domain registration offering coming soon, HostGator is quickly becoming a giant in the industry like GoDaddy. HostGator's easy to navigate website has all the information you need to answer your questions and get you started.