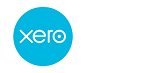 In the world of accounting software, few have the large number of tools and reports that you'll find with Xero. While Xero may appear a simple cloud-based accounting solution at first glance, it only seems that way because of the intuitive interface that makes even advanced accounting a breeze. As a Canadian business ourselves, we were worried when we made the switch from QuickBooks to Xero.com many years ago as to whether this web-based accounting company would suit our needs; worry not – if you run a Canadian business, Xero is an excellent choice.
On this page, we provide a Xero review and overview of the main features for Canadian businesses.
Xero Main Features
There's no reason to get invested in a program unless you know that it can offer everything that you need. Xero boasts an impressive number of tools for such an inexpensive and intuitive service. While you might not have payroll, you can reconcile invoices, have basic inventory controls, collect multiple currencies, connect to hundreds of third-party applications and claim personal expenses.
There's also easy conversion from QuickBooks to Xero and you can export reports in either PDF or CSV. Regardless of your plan, you can have unlimited users and invite as many accountants as you want to see your data and make necessary adjustments. Xero is wonderful at exporting to tax software and applications while also generating W2s and 1099s for your employees or yourself.
Xero Required Software and Hardware
Cloud-based solutions are typically made to work on nearly any system. This means that Xero can be accessed on the major desktop operating systems like Mac OS X, Windows and Linux. There's also a mobile app that works with Android and Apple devices. If you have any kind of computer or smartphone, then you can use this service for your accounting needs.
For those who are worried about hard drive space, Xero is entirely Web-based. You don't have to install or download anything. Every function and tool runs online. You only have to download reports if you want to view them offline.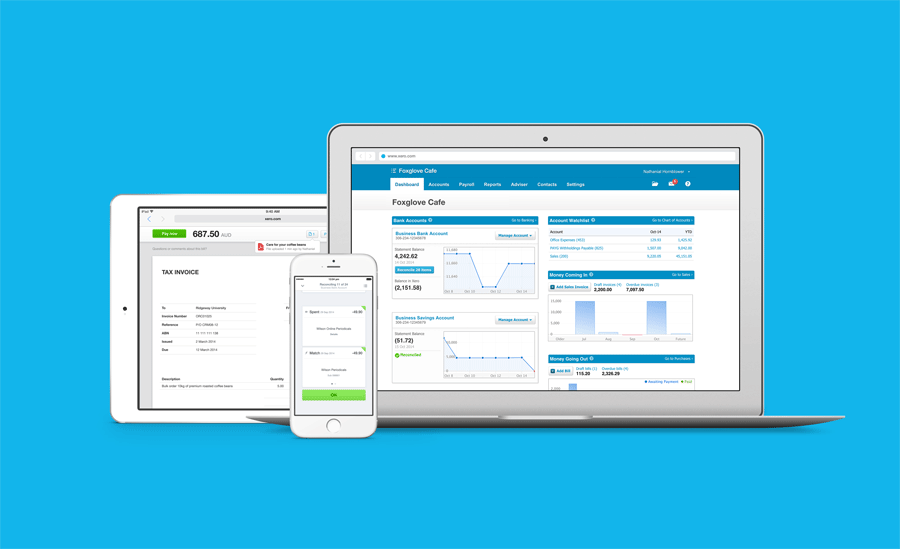 Xero Business Size and Usage Options
While there are many large businesses in Canada, there has been a growing trend for Canadians to work from home as freelancers or to take a stab at starting a small business. Regardless of whether you're working alone or have hundreds of employees under your steady watch, Xero is a tailored solution that will work for you.
There are numerous pricing options with varying levels of support, so you can choose the one that best meets your needs.
For the purpose of ensuring security, administrators are able to restrict the level of access that users have. This will make sure that employees who use Xero can only use what they need, which has been a proven method of improving digital protection.
Xero Intuitive Interface
Aside from the number of features, the other area where Xero really shines is the intuitive interface. The reason why some people consider it tame is that the interface isn't as advanced or aggressive as others, but that's actually a great thing.
Xero is made for basic users and those who are fed up with juggling dozens of windows. This program will give you alerts to show you what needs your attention, and the simple structure makes it easy for anyone to be their own accountant.
Xero Pricing
There are three pricing plans to choose from. The cheapest one, Starter, is $20 a month. While Xero says that this is great for individuals, it's weak compared to the other plans. You can only send five invoices, enter five bills and reconcile 20 bank transactions per month.
The Standard plan is $30 a month and gives you unlimited access to bills, invoices and transactions. This easily makes it a much better plan unless you only have a few clients or jobs every month. The Premium plan is $40 (that's the one we use) and similar to the Standard one, but it adds the ability to use multiple currencies.
If you're curious and don't want to spend money, then you can use the free 30 day trial. You'll gain limited access to the tools to see if Xero really works for you.
Xero Review Conclusion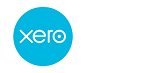 While Canadians do not get the Payroll features, Xero is however a comprehensive accounting program with some serious benefits. The cloud architecture ensures that you can run this on any computer or device, and the numerous tools will help you itemize and reconcile every financial aspect of your business. Just be sure to avoid the Starter package as it won't give you enough power unless you have very few invoices every month.