One of the Best Web Hosting in Canada? We think so!

Web Hosting Canada is a popular and well established web hosting company. Also known as WHC, WHC.ca is based out of Montreal and was founded in 2003. Web Hosting Canada prides itself for offering service that goes above and beyond that of their competitors as well as features and products that other web hosts can not deliver. For this reason, Web Hosting Canada has proven itself as reliable Canadian web host as time went by and has benefited in rapid growth over the course of the past nine years.
Web Hosting Canada Support – Way Above Par
There are many aspects of their business in which Web Hosting Canada takes pride. One of these features is their gamut of customer service options that includes the use of a toll free phone line, help via email and a standard help desk service on the web. Tech support and customer support via phone come with little to no wait time, and all customer service is available through bilingual representatives.
The company is both experienced and accredited and they remain in good standing with the Better Business Bureau. Web Hosting Canada also prides itself for offering hosting packages that have extremely competitive features, standards and prices, putting them ahead of the game in comparison to other hosts. The company maintains their dedication to utilizing the latest technologies as soon as they become available.
Web Hosting Canada Shared Hosting – Great Value for the Price
One of the most popular services offered by Web Hosting Canada is their shared server hosting plans. These standard hosting plans are reasonably priced and have competitive features. The Starter plan, which retails for C$3.99 per month, comes with WHC's Easy Site Builder, featuring over 900 web templates. Unlimited web pages and visitors are available. Unlimited space is allotted to Starter users, as well as unlimited high speed monthly transfer. A domain name costs an additional C$9.95 with this package, which also comes with C$100 in Google credits.
The Starter plan also features over 275 free applications and the ability to analyze daily web statistics through a multilingual control panel. The plan also offers MySQL 5 databases. Unlimited email accounts come with the Starter plan as does Roundcube web mail featuring anti-spam and anti-virus utilities. Email redirects and auto responders are also available. The secure control panel uses a one click installer for applications and allows one FTP account and 3 sub-domains. An online file manager is also featured. PHP5, Perl, CGI-BIN, phpMyAdmin and Flash are supported. The plan offers firewall protection and 24/7 server monitoring. If anything goes wrong, a tech will intervene instantly. WordPress, Joomla, Drupal, phpBB and Mambo are all included with the Starter plan.
Pro and Enterprise plans with Web Hosting Canada feature the aforementioned plus more web space, more transfer allotment, free domain registration, multi site hosting, as well as an email marketing platform featuring a maximum of 500 and 100 contacts respectively. Increased numbers of FTP accounts and sub-domains are also available. Support for Ruby on Rails is available to Pro and Enterprise members, as is anti-malware detection, a dedicated IP/SSL and separate backup storage. Pro and Enterprise members have access to toll free phone support as well. The Pro plan retails for C$5.59 a month while the Enterprise plan retails for C$13.59 a month.
Get this however, at the moment, you can get the Pro web hosting plan, with the free domain, at 50% of the price, so only C$3.95 per month. To get this offer, you simply need to use the Web Hosting Canada coupon code below:
Web Hosting Canada Coupon Code
50% OFF Web Hosting Plan + Free Domain: WHC395X2
Use this coupon on WHC.ca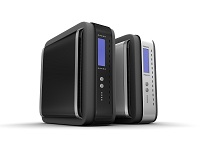 Web Hosting Canada Dedicated Servers – For Bigger Websites
Web Hosting Canada also offers dedicated servers available in two plans. The datacenters are located in North America or Europe – you get to choose your location.
The Dedicated Pro plan, retailing for C$169.99 per month, features an Quad Core Xeon E3-1240 CPU system, 32 GB DDR3 RAM, 2x 2TB SATA Storage (RAID-1) and unlimited Bandwidth.
The Dedicated Enterprise plan, retailing for C$249.99 per month, features Quad Core Xeon E5-1620 CPU system, 64 GB DDR3 RAM, and 2x 2TB SATA Storage (RAID-1) unlimited Bandwidth as well.
Web Hosting Canada Reseller Hosting and Affiliate Programs – Making Money with Web Hosting
Web Hosting Canada also offers both affiliate and reseller plans. An affiliate plan allows a customer to earn up to $200 per referred clients and is free for the user. The company also provides effective marketing tools to make the affiliate program work for the individual. Web Hosting Canada handles the business end of the affiliate program, including setting pricing and handling support. Banners, marketing tools and detailed reports are provided to users of the affiliate program. Revenue has the potential to be unlimited and the program features instant activation.
Reseller programs, on the other hand, allow an individual to host their clients, including customizing hosting packages, setting prices, guaranteeing fast servers for clients and giving the service the unique brand of the individual. Reseller plans start at C$19.95 and feature white-labeled service. Technical competence is necessary to engage in a reseller program. The individual handles client billing with assistance from WHC, the individual sets their pricing and is also responsible for first level tech support. Recurring revenue is available through a reseller program, the amount of which depends on the pricing set by the individual. The potential revenue in this case is unlimited and activation takes place in less than 24 hours.
Web Hosting Canada Other Services – Domains, SSL and Email Marketing

WHC also offers other services, including domain registration, SSL certificates and email marketing. Domains are free with Pro hosting and above and feature free redirections, WHOIS Identity Protection, automated renewals, a DNS and WHOIS management interface, full domain ownership and international domain availability. SSL certificates are available in multi-level plans and help to prevent identity theft and security issues. Domain validation, organization validation and extended validation plans are all available. Email marketing is a fringe benefit of shared server plans with Web Hosting Canada and can feature a maximum of 1,000 contacts on the top tier plan as well as auto responders, email redirects and compiled mailing lists to make reaching clients easier.
Web Hosting Canada offers a variety of comprehensive and competitive services with a pricing advantage that many other companies can not or will not offer. Since 2003, users of WHC have been consistently satisfied with the service that the company has provided, one of many reasons that the company has maintained a stable rate of growth since its inception. Whether an individual needs shared server hosting, dedicated server hosting, reseller programs, affiliate programs or other web hosting features, Montreal's Web Hosting Canada is able to get the job done. Visit their Website to get started.