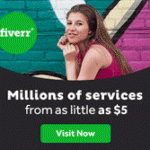 The digital freelance economy has boosted the productivity of both business owners and freelance contractors alike over the years. Sadly, many online job exchanges are focused on long-term deals that can go on for months or years. Hungry entrepreneurs often need jobs completed at a moment's notice. Worse still, a start-up owner might not know what they need until a crisis arises. Fiverr is a site that aims to ameliorate the problems of those who need help in a hurry and can't pay a lot for it. Maximizing the potential of Fiverr isn't tough if you understand how it works.
What is Fiverr, Exactly?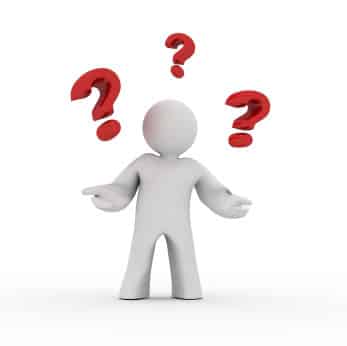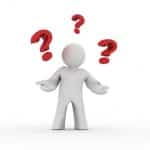 In a nutshell, Fiverr is a digital job board that allows entrepreneurs to hire freelancers for small tasks. The general idea is that any given job can be accomplished for a mere five dollars. If you need a simple logo designed in minutes, you can have an accomplished freelance graphic artist whip one up for a few bucks. Fiverr has millions of users that will do your dirty work for you. Jobs range in price from a few dollars to nearly $500. It's a great way to get things done in a hurry and find both short-term and long-term help.
How Does Fiverr Work?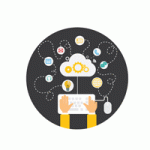 Most Fiverr users specialize in disciplines like copy writing, web design, web development and video editing to name just a few. Within minutes, new users can set up a topnotch profile page and post listings for their services. Fiverr charges a 20% commission on any given Gig. If a freelancer sells a service for $5, they'll get $4. Fiverr Levels allow Gig sellers to build an increasingly solid reputation that'll appeal to serious entrepreneurs that need to outsource. Gig Extras allow sellers to deliver additional value at incrementally higher prices depending on the difficulty of the job.
The Advantages of Fiverr
From the perspective of a small business owner or higher-level freelancer, Fiverr is a boon for several reasons. For starters, the entry-level pricing is incredibly attractive. Furthermore, the sheer number of workers vying for your dollars allows you as an entrepreneur to be pretty selective when it comes to what you want. It's as cutthroat of a market as you'll find online. Best of all, just about any job that can be outsourced can be accomplished using Fiverr as long as you're not looking to complete a massive task that will cost thousands of dollars.
Pitfalls of Fiverr to Avoid
While Fiverr is an attractive job board for the most part, it's not without its downsides. First off, the quality of the work you'll receive from Fiverr users can vary widely. After all, it's a site where jobs start at only $5. As such, it can take some time and experimentation to find freelancers that you can rely on to consistently deliver the goods. More importantly, Fiverr can add a layer of overhead between buyers and sellers that can inhibit your ability to get what you want quickly in an efficient manner.
Making the Most of the Site
The buyer-seller relationship on Fiverr is a two-way street. While sellers of services must go out of their way to secure long-term relationships, buyers must be careful when picking their freelancers to achieve a great ROI on their spending. As you're canvassing potential clients, look for the telltale signs of lousy freelancers. These include amateurish profile pages, promising the moon for a low price and a sketchy work history. If you're picky about who you work with, you can land great deals and obtain incredibly positive outcomes without expending much time on research.
The Best Way to Outsource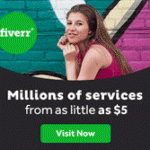 When you weigh the pros against the cons, Fiverr can be a fantastic resource for proactive entrepreneurs on the rise. Whether you're launching a start-up looking for public funding or a purely private enterprise, Fiverr can get jobs done at a price that's nice. Knowing when to head to Fiverr rather than platforms like eLance or Upwork is the key to maximizing the site's potential. If you start slow, build trust with a stable of freelancers and understand Fiverr's primary limitations, you'll be more than happy with your experience on the site.
For more details, please visit Fiverr's website.