The Pros and Cons of Virtual Private Server Hosting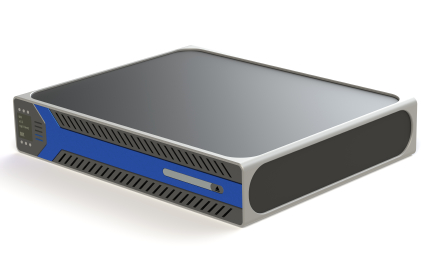 Hosting on a Virtual Private Server, also acronymed VPS hosting, is today a very popular web-hosting option that entails creating many virtual servers on one single server. As such, each VPS will exist on its own and have its own operating system, thus giving the webmaster the same benefits they would get from a single server. Hence, if you are a webmaster seeking to reap the benefits of a dedicated private server, at a fraction of the cost, then you might want to consider VPS hosting.
VPS hosting is meant for webmasters who are looking to save money without compromising on the security and performance of a dedicated private server. Here are some advantages and disadvantages of VPS hosting to help you make an informed decision as to whether a virtual Private Server hosting plan could be useful to you.
Advantages and Disadvantages of VPS Hosting
Value
The main reason why shared web hosting is more affordable than the other types of hosting is because it shares the costs of web hosting across different webmasters for such things as software, hardware, connectivity and maintenance. However, this low cost is sometime obtained at the expense of autonomy and security, depending on the hosts, but thanks to virtual private servers and the advent of technology, one can benefit from more security, reliability, autonomy and flexibility for a price that is not to far north of the prices of your typical shared hosting plan.
Security
If you run a website for your business, or if your website is your business, such as e-commerce sites, security is an important issue that you need to factor in. You see, when you are using shared hosting you are prone to several security threats plus those related to fellow webmasters on the same server. A virtual private server however ensures your website is fully secured, protecting it on a very high level of security, only coming a close second to the dedicated server.
Performance
Obviously, the performance of a Virtual Private Server host is far better than with shared hosting, and can be quite impressive, especially if you chose a reliable host, such as LiquidWeb. That said, you should be aware that it is not on the same line with an actual Dedicated Server. A VPS server will give your website a set amount of memory and system resources, but the resources are still divided amongst multiple webmasters. Because of this, the stability of a VPS host, although strong, is often be less than that of a dedicated server. Thus, if you are looking for a host that has the highest performance and power level, you are better off with a dedicated private server.
Maintenance
Just like a dedicated private server, you will be expected to maintain your server actively as the webmaster. This is particularly important to factor in if you are running a small business or managing your own websites. Thus, if you are a busy person who cannot maintain your server by doing things like system updates or installing important and up-to-date security patches, you must make sure to use a VPS provider that offer such support for you, at no hidden cost. This is why we like Liquid Web so much.
Best VPS Hosting for Canada
Indeed, LiquidWeb's Virtual Private Server is an excellent option the not to tech-savvy website owner, who still requires good performance, speed and maximum up-time for his website. Their technical support is second to none, and they take care of all those system updates and security patches installation we were just talking about.

If you've never hosted a website on a VPS, there customer support is always available, whether by email, phone or instant chat. Their ticket system makes it easy to track your requests, and questions are usually answered incredibly quickly, depending on the complexity. LiquidWeb basic VPS plan starts at $60/month, and varies depending on whether you need additional options. Visit their website for more information about their services and rates.